Fun times at Mediapolis Elementary. Mr. V was able to stop by all the 2nd grade classrooms to read (and demonstrate) Mr. Tannen's Tie Trouble!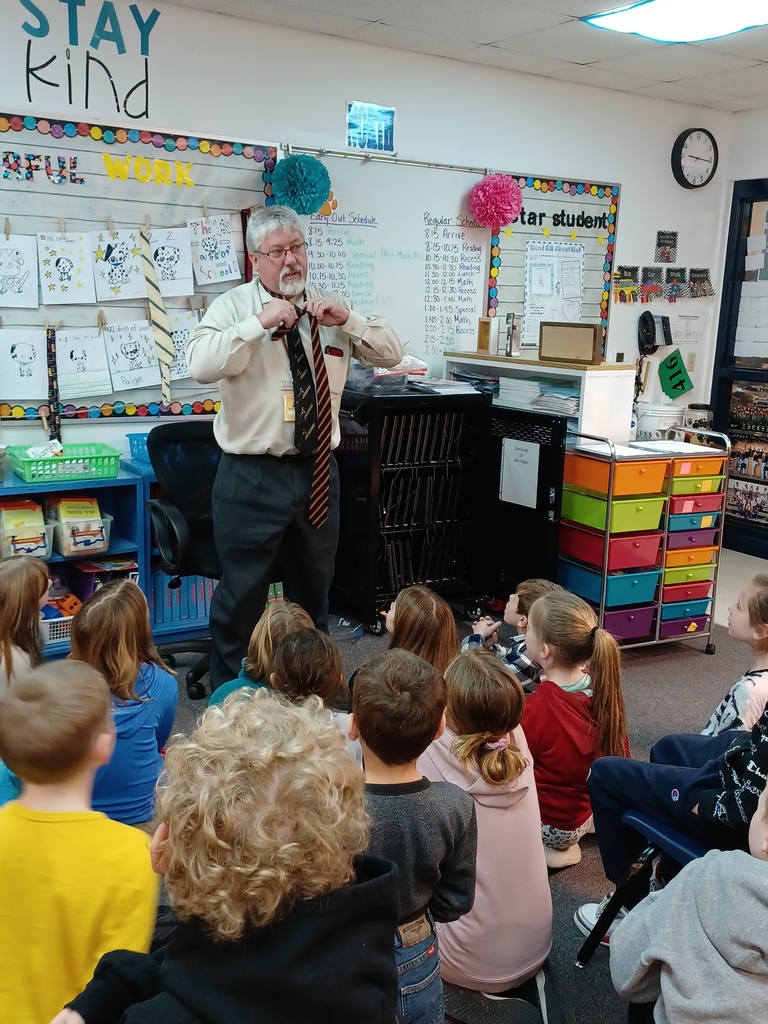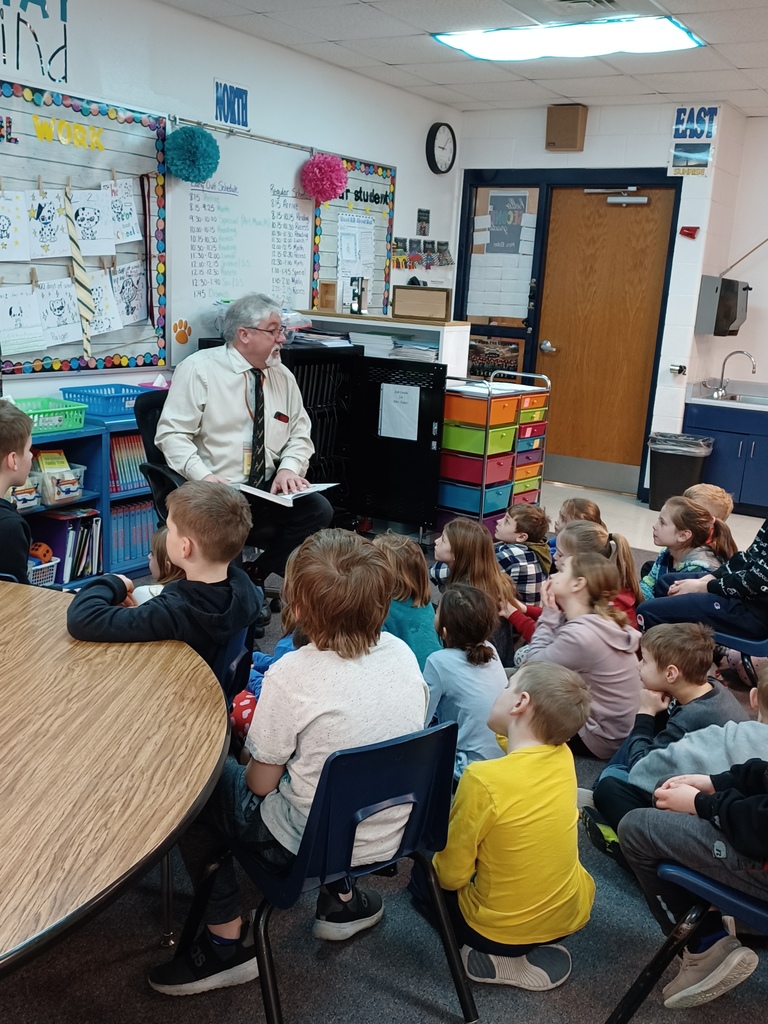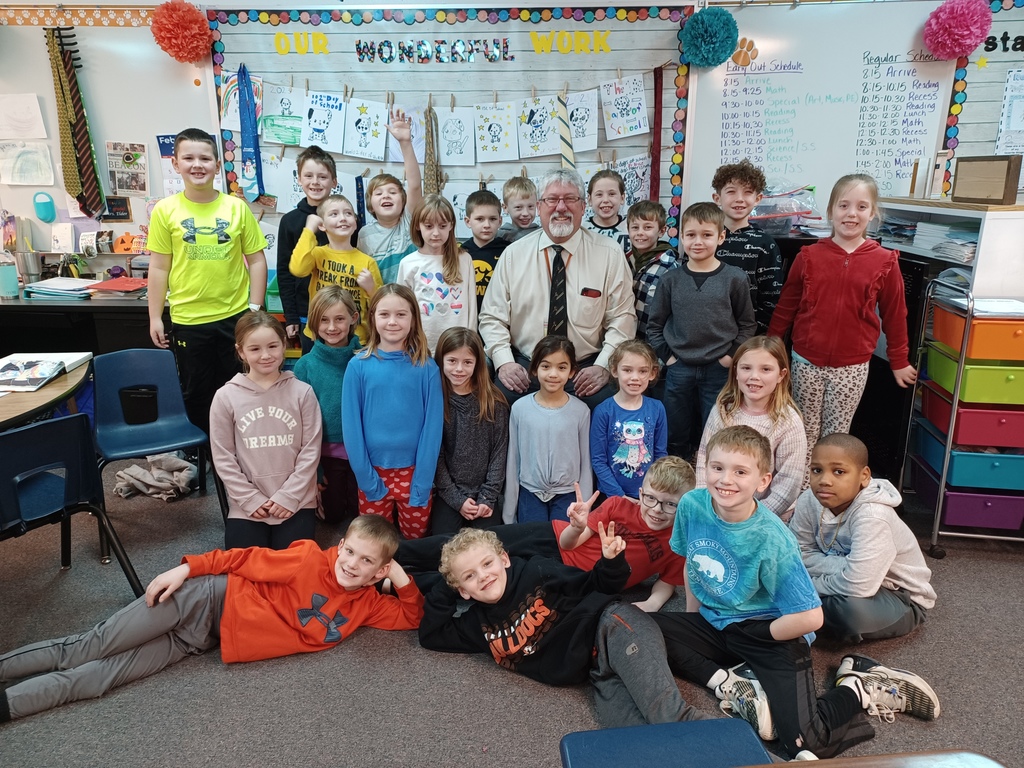 Way to go to all of our students for some AMAZING performances at the Northern Festival of Bands at the University of Northern Iowa!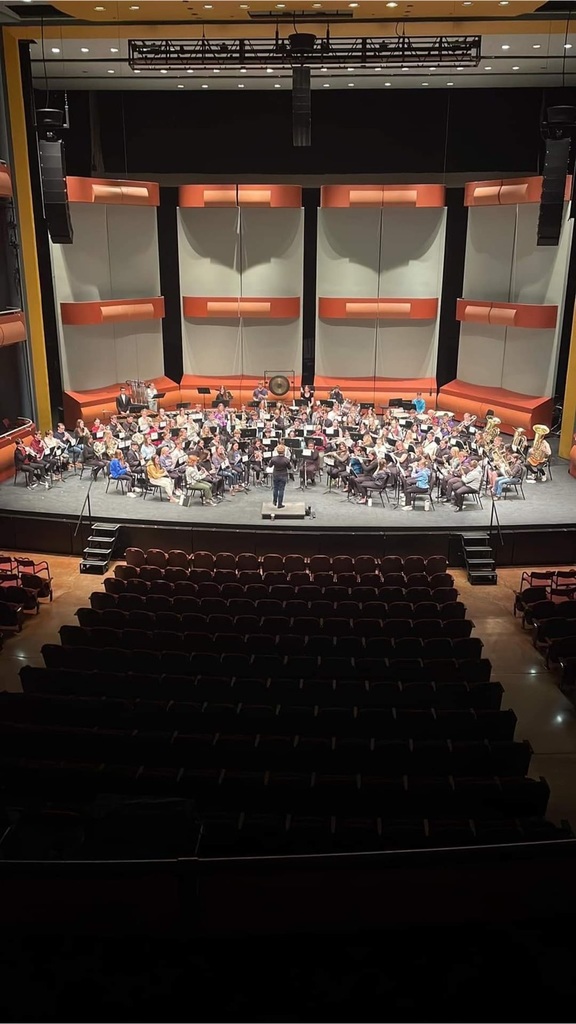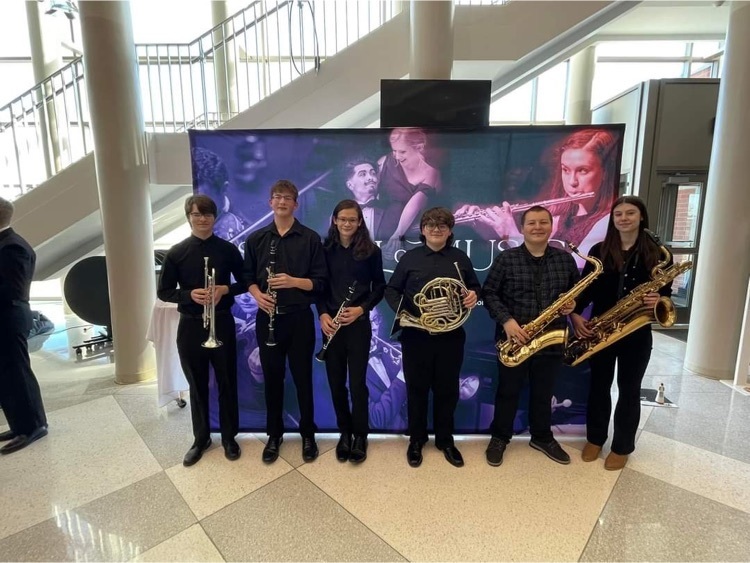 Please use the following link to purchase tickets to any post season boys event for basketball or wrestling. Link for girls post season events coming soon.
https://www.iahsaa.org/tickets/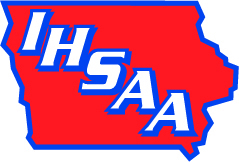 A HUGE thanks to Mrs. Taeger and the High School Spanish I classes for visiting Mrs. Roelf's and Mrs. Skelley's 1st graders today!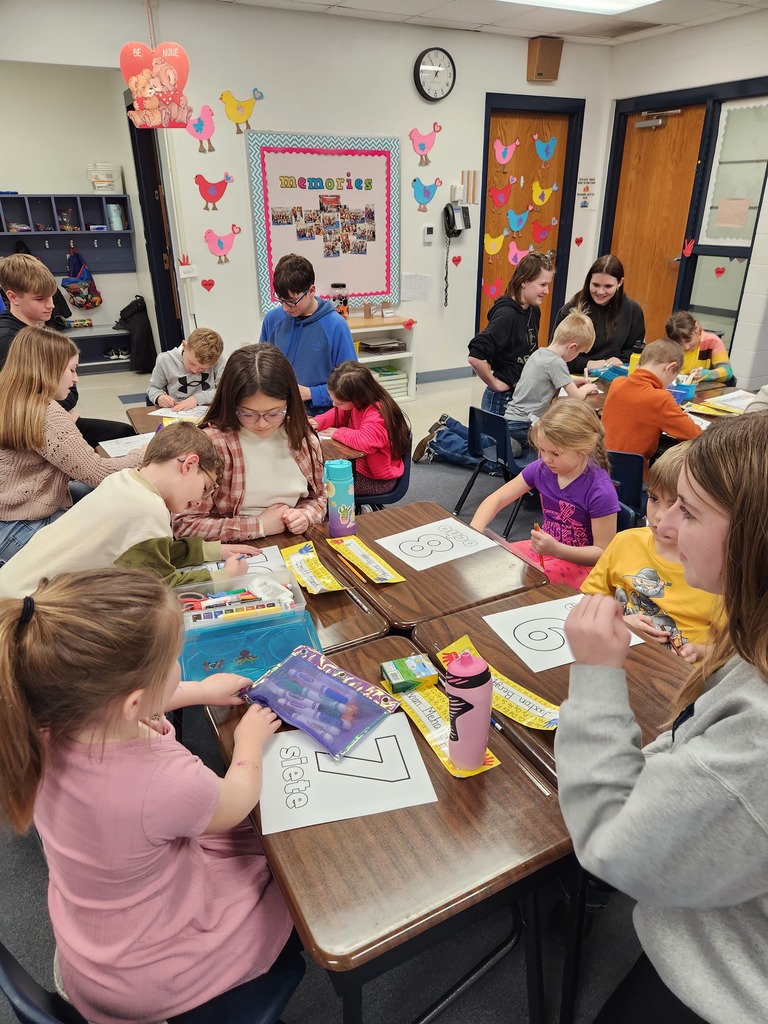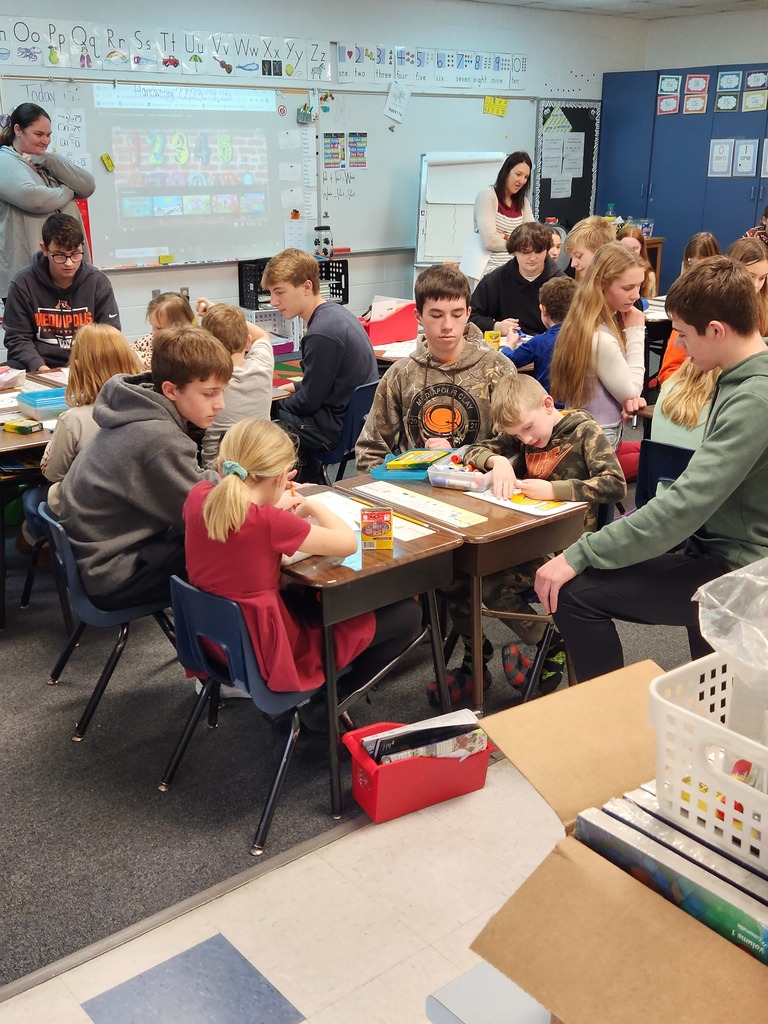 Congratulations to our Large Group Speech teams who competed at IHSSA State Festival on Saturday in Cedar Rapids. Group Mime (It IS Brain Surgery), and 2 Radio Broadcasting groups (KHAN and KVBC) received Division I ratings.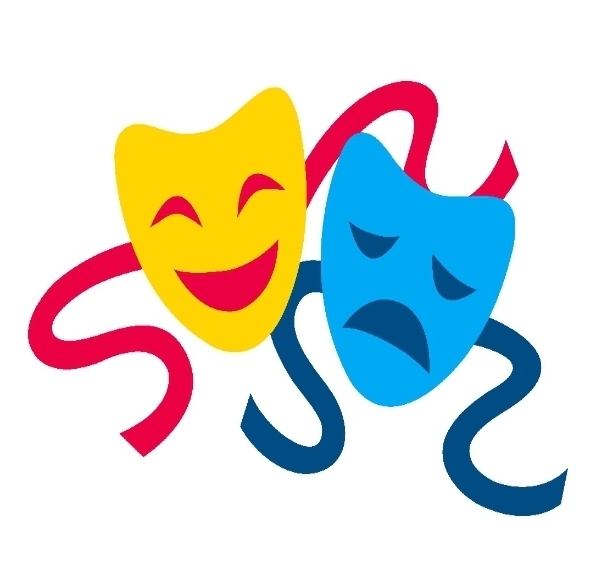 Kindergarten and 1st grade students celebrated DAY 100 today! Students used STEM activities & lessons to learn and play.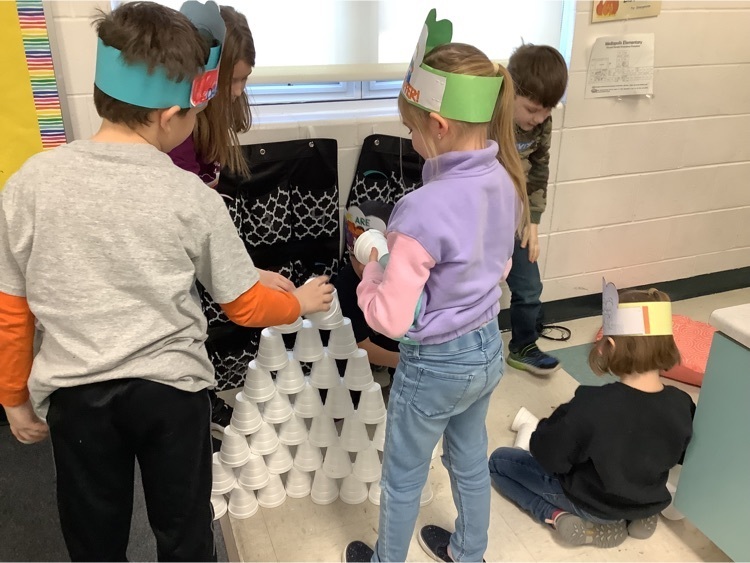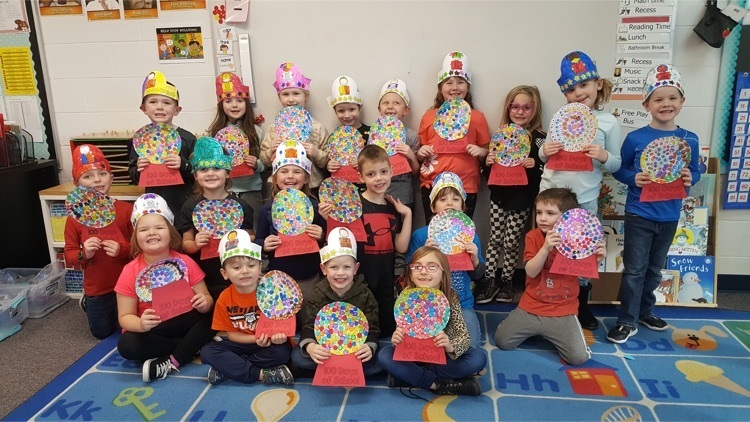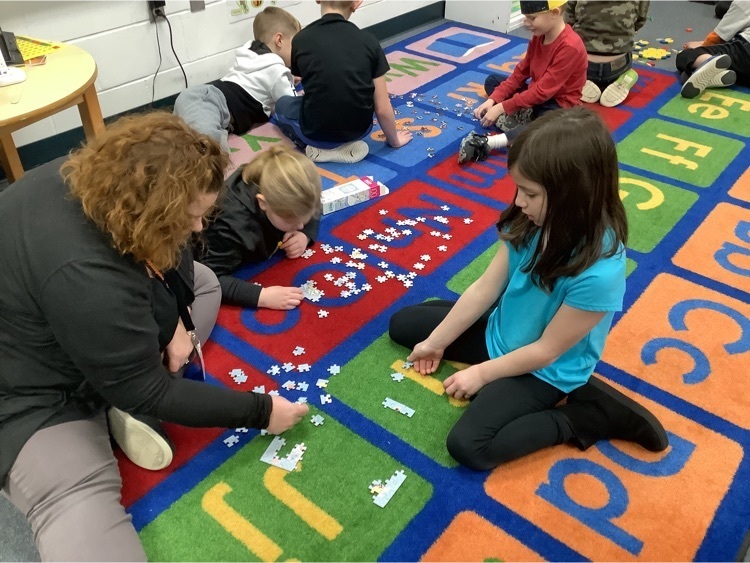 Congratulations to all of our student athletes who signed College Letters of Intent today! We are proud of you!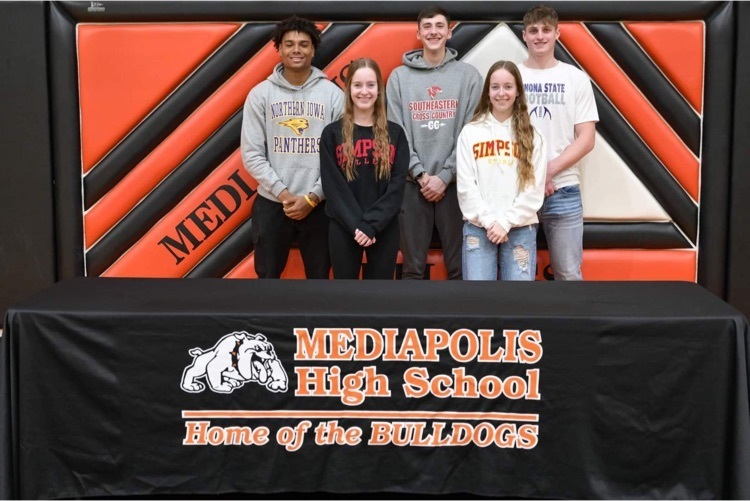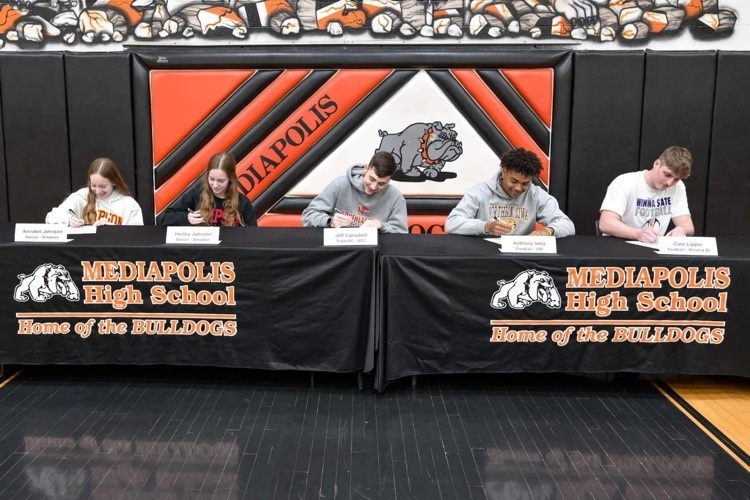 Welcome Mr. Adam Magliari to the Mediapolis School District. Check out his video in our News section!
School and all after school activities and practices are now cancelled for today, Wednesday, 1/25/23.
2 hour delay and no early dismissal today, Wednesday, 1/25/23.
Congratulations to Mepo Bands! These four did an amazing job at the South East Iowa Bandmasters Association Middle School and High School Honor Bands. We could not be more impressed with the performance they all gave! #BulldogProud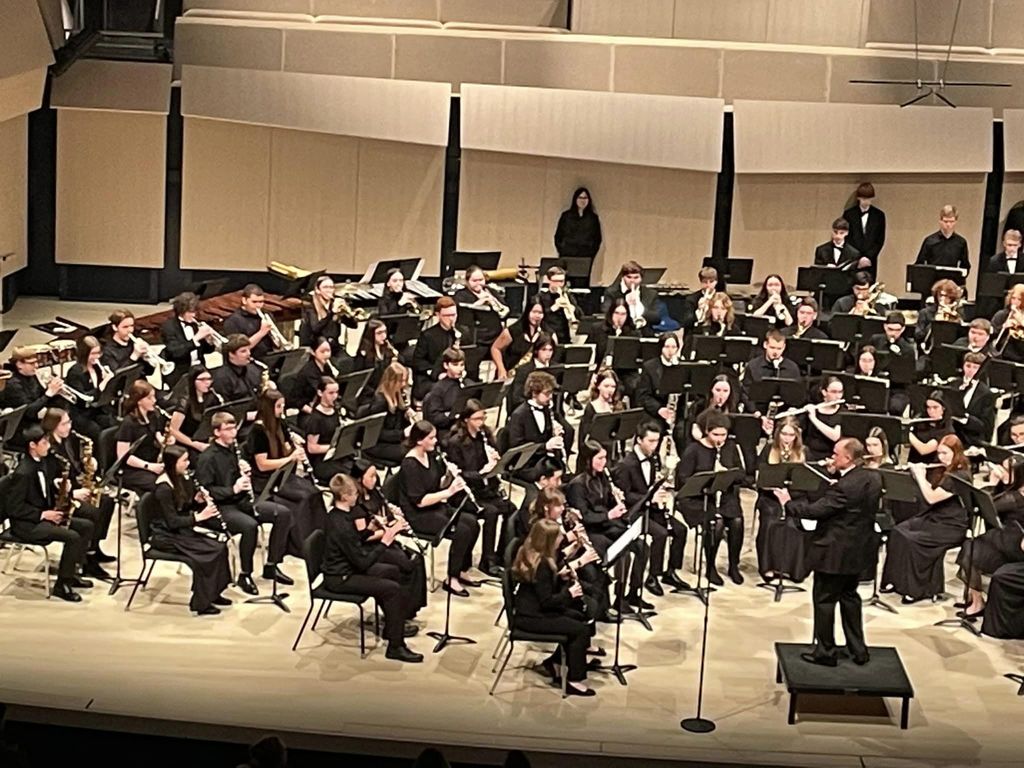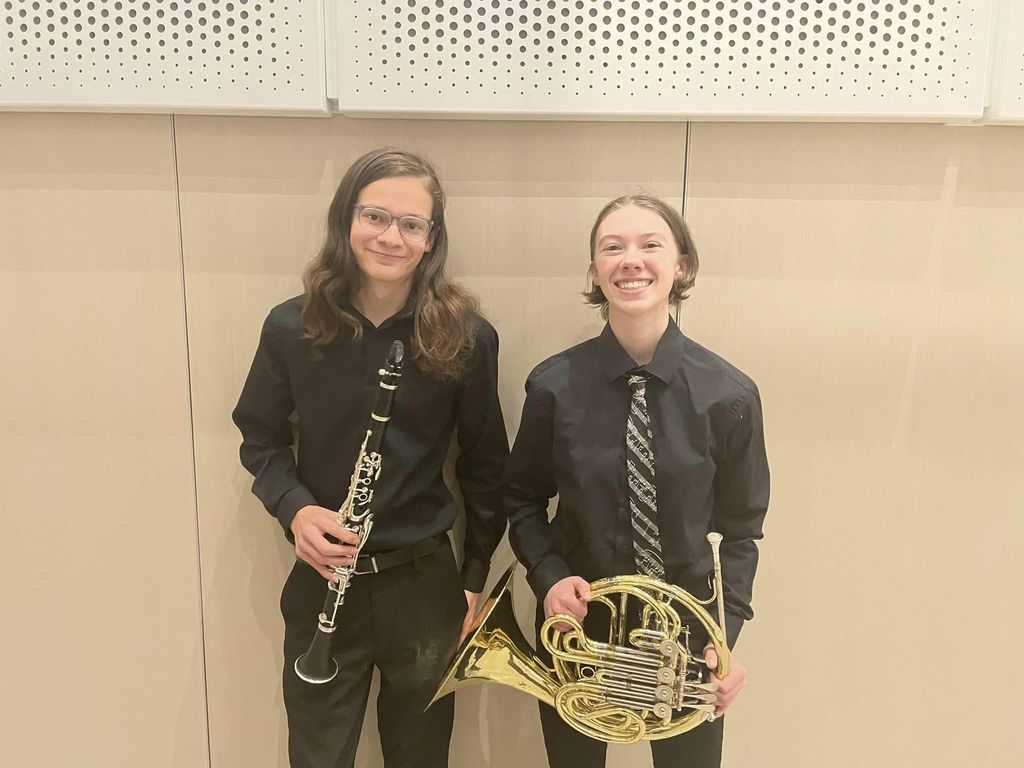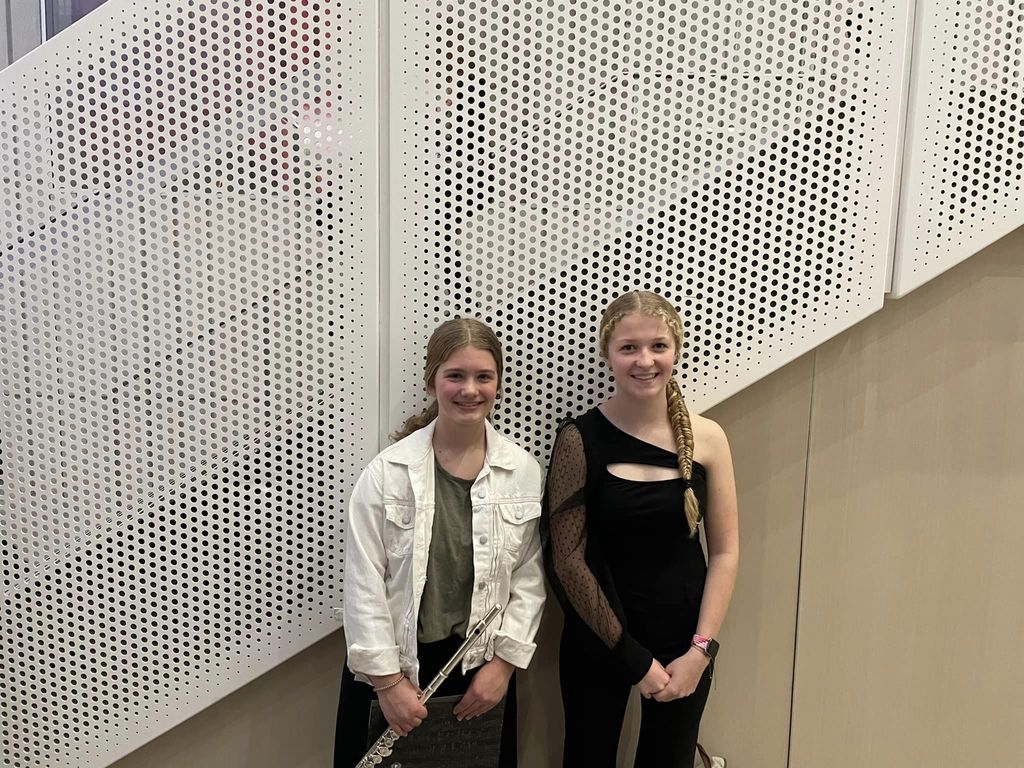 Congratulations to @MepoBulldogs Speech for an outstanding day at Districts. Reader's Theatre, 2 Radio Broadcasts, Ensemble Acting, Group Mime and a Short Film move on to #ihssa State Speech Feb 4 in Cedar Rapids!

Welcome to our new website!